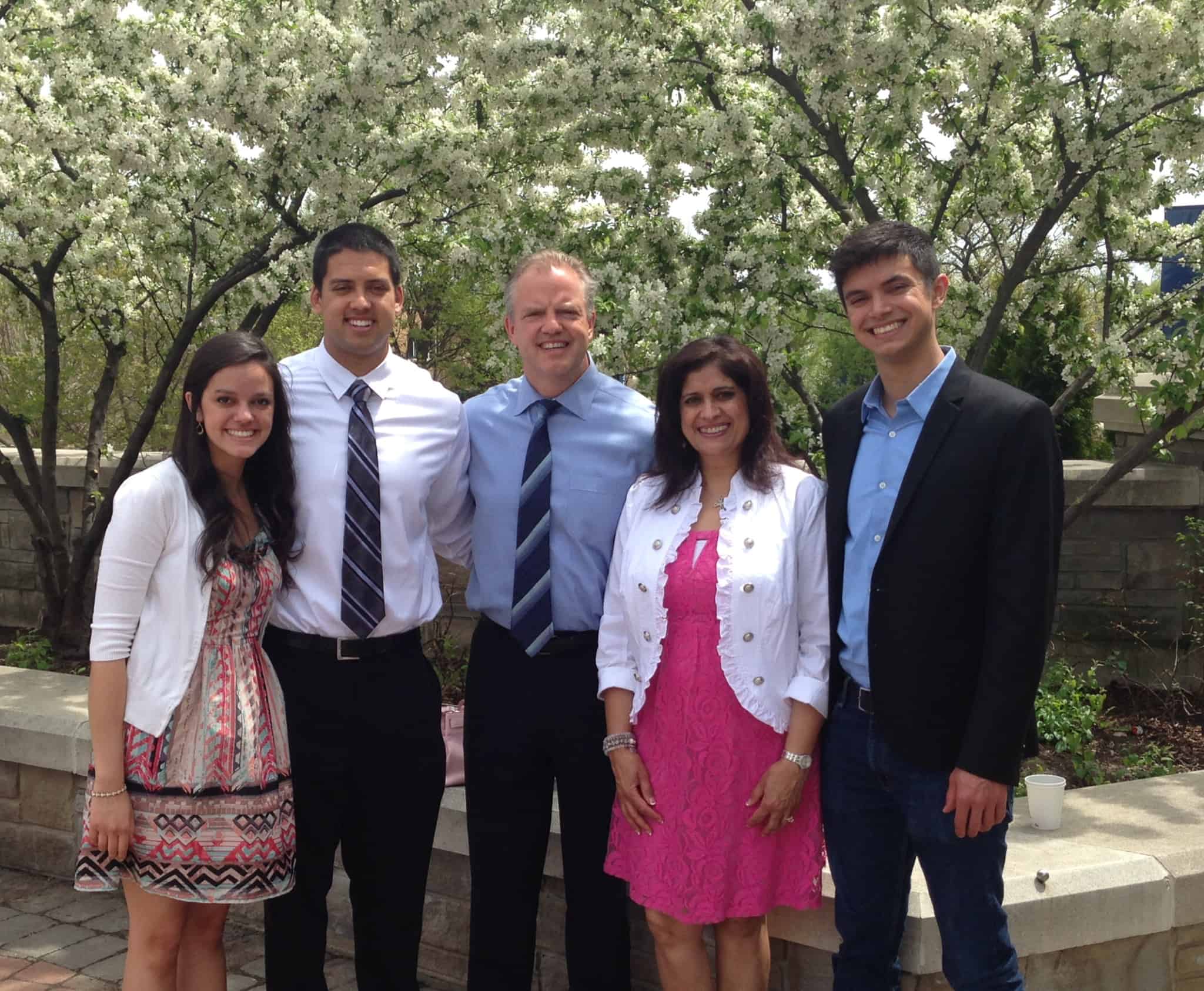 I was born in New Delhi, India. When I was 18 months old we moved to Washington D.C. At the age of five we moved again, to Brussels, Belgium where I was raised until I graduated from high school. I then flew across the continent to go to college in the United States (Boston College).
After graduating from college, I did a one year Fashion Merchandising Management program and landed in a job with a reputable fashion designer, David Josef. It was during this time I met my husband. We were married two years after we met. We had three children immediately after we were married.
In the 12th year of our marriage our marriage was almost destroyed by the devourer. My husband and I were separated for 18 months. During this separation we both met Jesus Christ and committed our lives over to Him. Thanks to Jesus Christ our marriage was saved.
We are about to  celebrate our twenty fifth year anniversary. Praise God! Today we are a part of a Marriage Restore ministry at our church to help struggling couples. God doesn't waste a sorrow.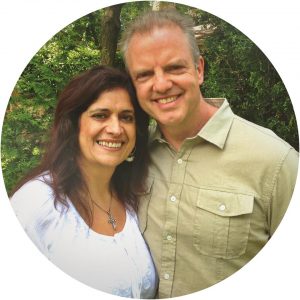 We have three amazing young adult children. They each have a sincere love for the Lord. There truly is no greater joy than this (3 John 1:4).
When I met my Lord and savior Jesus Christ, I was a mess.  I was smoking, drinking and on the verge of divorce.   He washed away the junk that we had piled up in both mine and my husband's lives.   He gave us a new start and a new marriage. It was a miracle. He is the God of miracles.
I had been raised in an East Indian religion called Sikhism. Sikhism believes in a god but they don't claim to know who He is. It was always an empty feeling for me. Meeting the one and only true God was like finding the last piece of the puzzle of my soul. It changed me from the inside out. It's one reason I'm so passionately in love with Him.
I always have this vision in my heart of Jesus pulling me out of a deep dark well. He pulled me out and then lovingly, gently wiped me clean from the top of my head to the bottom of my toes. His love is real. His grace is overwhelming (in a good way).
Jesus is alive and when we invite Him into our hearts He lives inside of us.
There is no other religion that offers the gift of the Holy Spirit like Christianity does. It has been by the power of the Holy Spirit that I have been able to conquer the giants in my life (and still do today). To be the woman of peace, grace and joy that I am today is a miracle in itself. It is all because of Jesus Christ. Oh how I praise His holy and precious name.
My love for Christ is my inspiration for starting this blog. He touched my life so dramatically that now I want to help others break down the walls of deception and live more freely. My hope is to help others on their journey of becoming the man or woman of God they were created to be.
My prayer is that the experiences I share will inspire, challenge and encourage others so that they may live in the abundance of life that Jesus died for them to live.
"The thief's purpose is to steal and kill and destroy. My purpose is to give them a rich and satisfying life." ~ Jesus (John 10:10)