"If nothing ever changed, there'd be no butterflies." Unknown
No one likes change. We feel comfortable in the familiarity of our daily routine. A new season brings with it an array of transition and emotions. If you are preparing for a shift in your life, you may feel melancholic and anxious. Changes, even good changes, are hard.
Letting go of a season you have treasured is painful.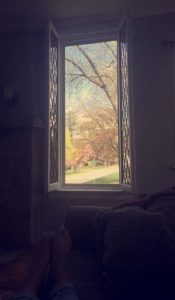 Four years ago I wrote a blog post called "What to do when you're afraid of change." I wrote this when facing a season of becoming an empty nester, as our youngest was starting college. Today, as I write this post, we are wrapping up her college career and preparing for graduation. I can hardly believe how fast time has passed. My heart aches a little as I write, thinking of our daughter getting ready to leave behind a season she has cherished. I have mixed feelings of sadness and joy. With all the ups and downs, these past few years have helped mold and blossom our precious little girl into a beautiful young woman of God. The past four years were wrapped in a big beautiful bow called "blessed."
Letting go of a season you have loved, whether it's a graduation, a move, a career, being a full time parent, etc. is never easy.
Even though we know logically it's time to move on, our emotions can feel stuck, leaving us feeling heavy hearted.
Something I've learned is that the anticipation of knowing a season is coming to an end is almost harder than actually going through it. It seems once you are on the other side of your apprehension, the new normal becomes another enjoyable season on your journey through life. As you transition from a cherished season, I encourage you to keep your focus on the goodness of the Lord. He has already gone ahead of you and prepared the next season for you. And since He is a loving Father, you can count on His grace to be enough for you wherever you go.
Seasons may change, but God never will. He has promised to never leave your side.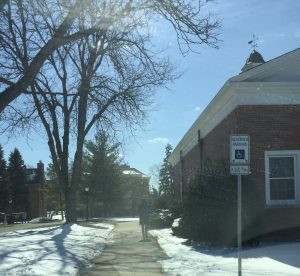 Here are some practical steps to help prepare your heart for letting go of a season you have loved.
1. Talk through your emotions
Be honest with yourself, a friend, and God about what you're feeling. In my journey of healing, one important lesson I've learned is to be in touch with and validate what I'm feeling. This does not mean letting your emotions rule you. It means getting them out by talking about them. Think about when you're physically sick and you need to vomit. As much as you don't like throwing up, you always feel better after. It's the same with your emotions.
Proverbs 13:12 says, "Hope deferred makes the heart sick..." Whenever you are feeling sad there will be a sense of hopelessness which leaves you feeling heavy hearted. The Bible also says that we are to share our burdens with one another (Galatians 6:2) and that He wants you to trade your heaviness into praises for Him (Isaiah 61:3).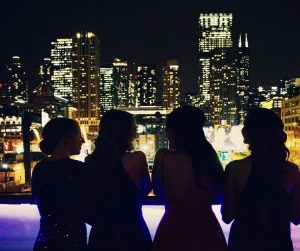 2. Have a vision for your future
Proverbs 29:18 tells us that "without a vision the people perish." As you let go of a fulfilling season, it will encourage you to picture yourself enjoying the next season too. Sometimes it can be hard to imagine being as satisfied as you have been in a sweet season. Have a vision for your future. Be creative and think of what your new normal will look like. Try to imagine meeting new friends (as well as maintaining your current relationships). Think about how you can continue to serve God, either through your church or one on one discipleship. Have goals and trust God to guide your steps. God loves you and desires to bless His children. He will bring you gifts wrapped up in new and different packaging now. You can count on Him. He knows the desires of your heart better than you do.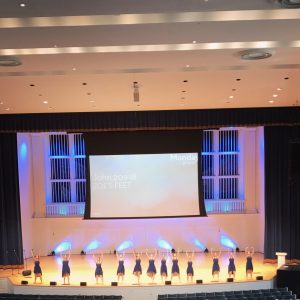 Most importantly, keep your eyes on the things of above and have an eternal perspective (Colossians 3:1-3).
3. Let go of fear, anxiety, negative thinking, insecurity, and worry
Negative emotions like the ones mentioned above are never from God. They are from the enemy of your soul- Satan. Spiritual warfare is real and it's in times of sadness that we unknowingly can open a door to him. I'm not suggesting that you don't process your feelings, but I am saying don't let them rob you of your joy.
Philippians 4:19 is a promise from God that He will always take care of you. It says, "And my God will supply every need of yours according to his riches in glory in Christ Jesus." Cherish the moment you're in and believe in His faithfulness to carry you through the next one as well (and the next and the next, all the days of your life!).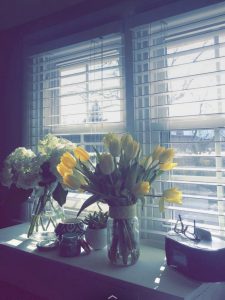 4. Let God fill the empty spaces
If you allow Jesus to sit on the throne of your heart and navigate your steps, you will never be disappointed. He has plans for your life that are for your good, not for disaster, to give you a future and a hope (Jeremiah 29:11). Jesus Christ is alive and He encourages, comforts and gives you what you need through every twist and turn you may have to face. It's critical to nourish your relationship with Him and spend quality time, daily, reading His Word and talking to Him (prayer). At the core of our insecurities is a lack of faith that God is true to His promises of never failing or abandoning us (Hebrews 13:5). The truth is though, He is the solid rock we stand on and His powerful presence is the anchor you have through every every season of life.
Aren't you so grateful for God's patience and grace? I'm always amazed at His goodness and His faithfulness. However, I've learned that I have to do my part of relying on Him, and that when I do, He meets me in my place of need and carries me through. So, as you let go of a season of life that you have been so enriched by, have an unwavering confidence in a God that loves you more than you'll ever comprehend, and that His love has already gone ahead of you to prepare the next season for you. I hope that gets you excited. There is so much to look forward to. In fact, the best is yet to come!
"No eye has seen, no ear has heard, and no mind has imagined what God has prepared for those who love him."~ 1 Corinthians 2:9