"Grief is the last act of love we can give to those we loved. Where there is deep grief, there was great love."~ Unknown
Losing someone you love is one of the most painful experiences in life. The emotional shock and the separation caused by death can be overwhelming. Our hearts hurt as we miss the person we have lost.
On October 4, 2016 my daddy took his last breath and left this world. Although we thank God that he went peacefully, we are grieving his absence.
There is nothing that prepares you for letting go of someone that you love deeply.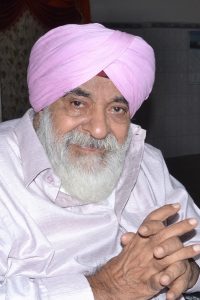 My father was a man of strength and discretion. He was a lover of art, culture and rich conversation. A humble and authentic person who loved spending time with family and friends. Dad was full of knowledge, love, and passion, and had traveled and seen the world three times. He was a deep thinker who shared his wisdom through his stories and one liners such as, "It doesn't cost anything to smile", and, "Just do it. Whatever you do is never wrong when you are in the center of God."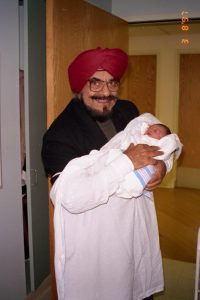 Dad lived with a positive attitude and taught others how to find beauty in the simple things. He found joy in living a quiet life. Highly disciplined and a self-learner, my father was passionate about trying new hobbies (computers, cooking, knitting, wood working, gardening, electronics, artwork, jewelry). On top of this, he was extremely intelligent and had lived as a successful businessman for most of his life. He provided a comfortable life for us, his family.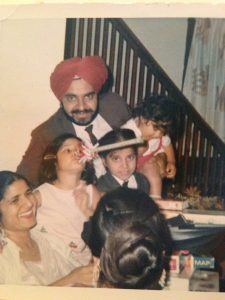 As I attempt to navigate through the sadness of my grief of not having my dad around anymore, I am leaning on Jesus, trusting in His promise in Psalm 34:18, that "The Lord is close to the brokenhearted; He rescues those whose spirits are crushed." Even still, it has not been easy.
Although grieving the loss of a loved one is painful, it is necessary and doesn't go away if you ignore it.
The manner in which you work through your sorrow of losing a dear one is very personal. However, what you may not realize is that you have to be intentional in the process. The course of grieving has many different stages and manifestations to it that will be unique to each person.
Psychiatrist and author of "On Death and Dying," Elisabeth Kubler-Ross, coined the theory of the five stages of grief. These stages of grief are based on emotional feelings. I, however, am discovering that my sorrow at this time falls into five different compartments. Recognizing that my grief has various categories is helping me heal. If you are grieving a loss of a loved one, I hope my experience may be an encouragement to you as well.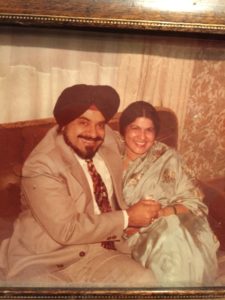 1. Reminiscing on the memories
Memories are so interesting. They can fill you up with joy or they can make you sad. When there is a death of a loved one, at first there will be pain when you remember the memories you have shared with the individual. With the passing of my daddy, I find myself having flashbacks of various experiences, and seasons I have spent with him. Although right now those memories hurt, I know from experience (I lost my sweet mother 17 years ago) that once I get stronger these memories will be comforting.
In the early stages of grief allow yourself to reflect on your memories.
Yes, it will hurt, but I encourage you to "go there."  Find pictures to sift through and give yourself permission to remember all the times spent together with your dear one.
For me, a favorite memory of my precious dad is from my wedding day when he so majestically walked me down the aisle to give me away to my husband. I still remember feeling so proud and secure walking towards the altar with my dad. He was a man of strength, and this was a time in my life when I needed his courage to aide me in confidently taking the step into matrimony.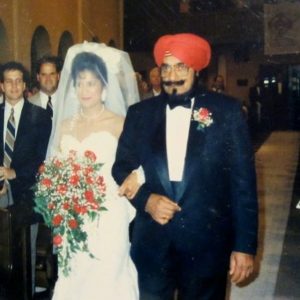 2. Your loved ones last years
Dad had a stroke 20 plus years ago, and had struggled with his health ever since. He was remarried a few years after my mother passed away, and due to his health, his new wife and him made a decision to move to a warmer climate. They moved to Alabama, far away from us in Chicago.
In these days of grief I find myself filled with sadness as I reflect on how challenging my father's life was with his physical disabilities and also how he must have missed his children and grandchildren living so far away. I also find myself reflecting on the sadness I feel for how my daddy never hardly complained about his sufferings. It's a beautiful quality for sure, but I hurt as I think about the sorrows he carried in his heart.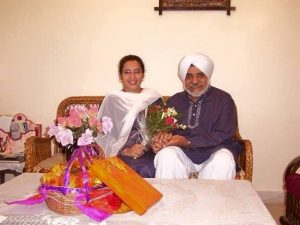 In your season of grief, allow yourself to process any emotions you may be feeling about the life your loved one lived.
3. The events surrounding your loved ones death
My father was a fighter. He is honestly the strongest person I know. The last 4 weeks of his life were spent in a hospital. After surviving two cardiac arrests, he continued to fight hard to stay alive. Dad wanted to keep on living.
My heart aches as I think of those last few weeks when he was sedated and on a ventilator, but yet battling for his life. I hurt when I think that although he fought so hard, he didn't make it.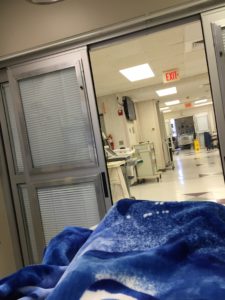 Perhaps the passing of your loved one has some heartache attached to it too. Allow yourself to reflect on the remorse that you may feel for how things went. If you are upset with God, it will be freeing for you to honestly share your heart with Him.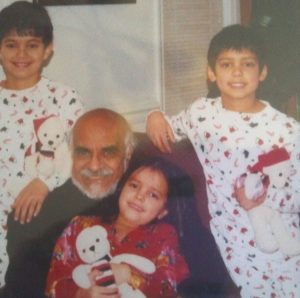 4. The reality of the relationship
You may not be ready to deal with this compartment right away since it may be too sensitive for you. The truth is we tend to glamorize most of our relationships, and when a loved one dies it can be extremely painful to face the reality of the relationship.
In my case, I was a little side swiped as I realized after my dad's passing, how close we were. My father and I had a good relationship. It wasn't always like this but after my mother passed away we became very close. I knew he loved me and he knew I loved him. However, our father-daughter bond wasn't the type where there was open acts of love and affection. We loved in our own unique way. There were also some seasons where there was conflict and we didn't agree on things.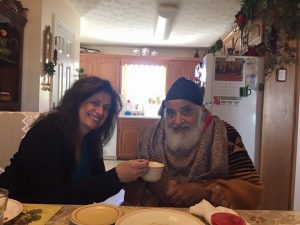 Grant yourself permission to work towards acceptance of what the truth is about your relationship with your loved one. Process any sadness that you may feel about it, and try to focus on the positive sides of what you shared with them.
5. The regrets
This compartment is the most painful of all the other compartments. There are always regrets when you lose someone you love. Although I called my dad on a regular basis, I have been grieving that I didn't call him more often. I also regret that I didn't go see him in Alabama more frequently. It helped me to release some of this grief by facing what the reality was in regards to why I didn't do those things. In my case there were financial and physical reasons why I couldn't make trips more often to see my dad.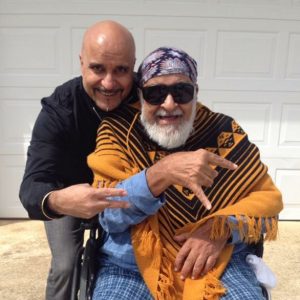 Give yourself a lot of grace. We are all imperfect and we all make mistakes. Ask God to help you let go of any disappointment you are struggling with at this time of loss. You can also try to learn from your regrets and apply these lessons to your current relationships.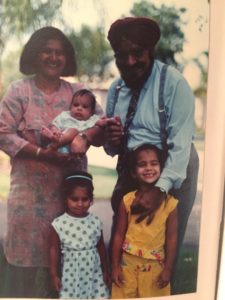 We are never prepared for death.
These 5 compartments of grief have been my way of processing the death of my beloved father. I, however, want to remind you that there is no formula for getting through a painful season of grieving.
If you are facing the loss of a loved one, my prayer and hope is that you take all the time you need to process your sorrow. Grieving is a personal thing that we each work through in our own way and time. May you allow God and others to aide you in your progression.Cry as much as you want. Talk to your loved one. Journal. Pray. Do whatever you need to do for yourself to find comfort. If you feel numb and/or stuck, you may need professional help and/or a grief support group. Please don't be afraid to seek it out.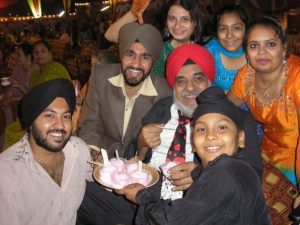 The morning of the day that my dad passed away, I was led to read Psalm 139:16 which says, "You saw me before I was born. Every day of my life was recorded in your book. Every moment was laid out before a single day had passed." This verse has helped me surrender as I am reminded that our lives, down to the very last moment, are in God's plans.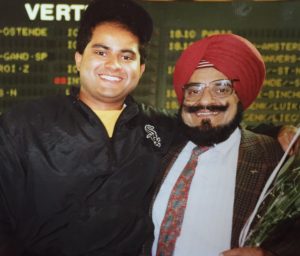 Dad was a warrior and fought hard until the very end. In fact, his last words to me were, "Be strong," as he was encouraging me following an ankle injury. My daddy was a living example of what it means to endure, never give up and to be strong.
We all miss him deeply, but he will always live in our heart as we, his children, grandchildren, his wife, will carry my daddy's legacy on through our lives.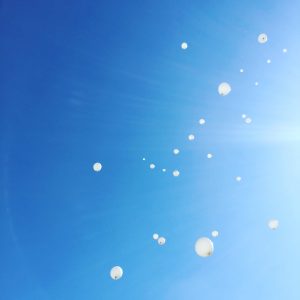 Always remember that God is with you in your grief.
Allow the Lord to help you as you figure out your new normal, without your loved one. Lean into Jesus and give Him all of your emotions. May you process all the different compartments of your grief with grace and strength.
I have a strong desire to be intentional with what my father (and my mother) taught me. I believe this is one way we carry on our loved ones legacy. For example, like my dad, I'm striving to appreciate the beauty of the moment. May I learn to live as simply and gratefully as he did, never complaining. Another goal I have at this time is to be positive as I face life's challenges.
How about you? What are some things you can learn from the loss of your loved one? How would you like to enhance your life because of them? Don't assume you can make these changes later, since "later" is never guaranteed. As my sweet daddy would say, "Just do it!"
"Blessed are those who mourn, for they shall be comforted." ~ Matthew 5:4